Hi all,
a quick Friday mail out to let you know my new riso print will be for sale this evening from 6.30pm UK time.
The 7th in my run of riso prints so far this year with Error Press and we've thrown everything we've learnt so far from the previous 6 into this.Boss Man 5 colour A3 riso print with custom colour white.
Inspired once again by real and imagined life on Bethnal Green road.
Titled, stamped, numbered, signed and dated edition of 40.
We're printing some single colour prints with a slight remix to them soon so expect yet another mail out on those.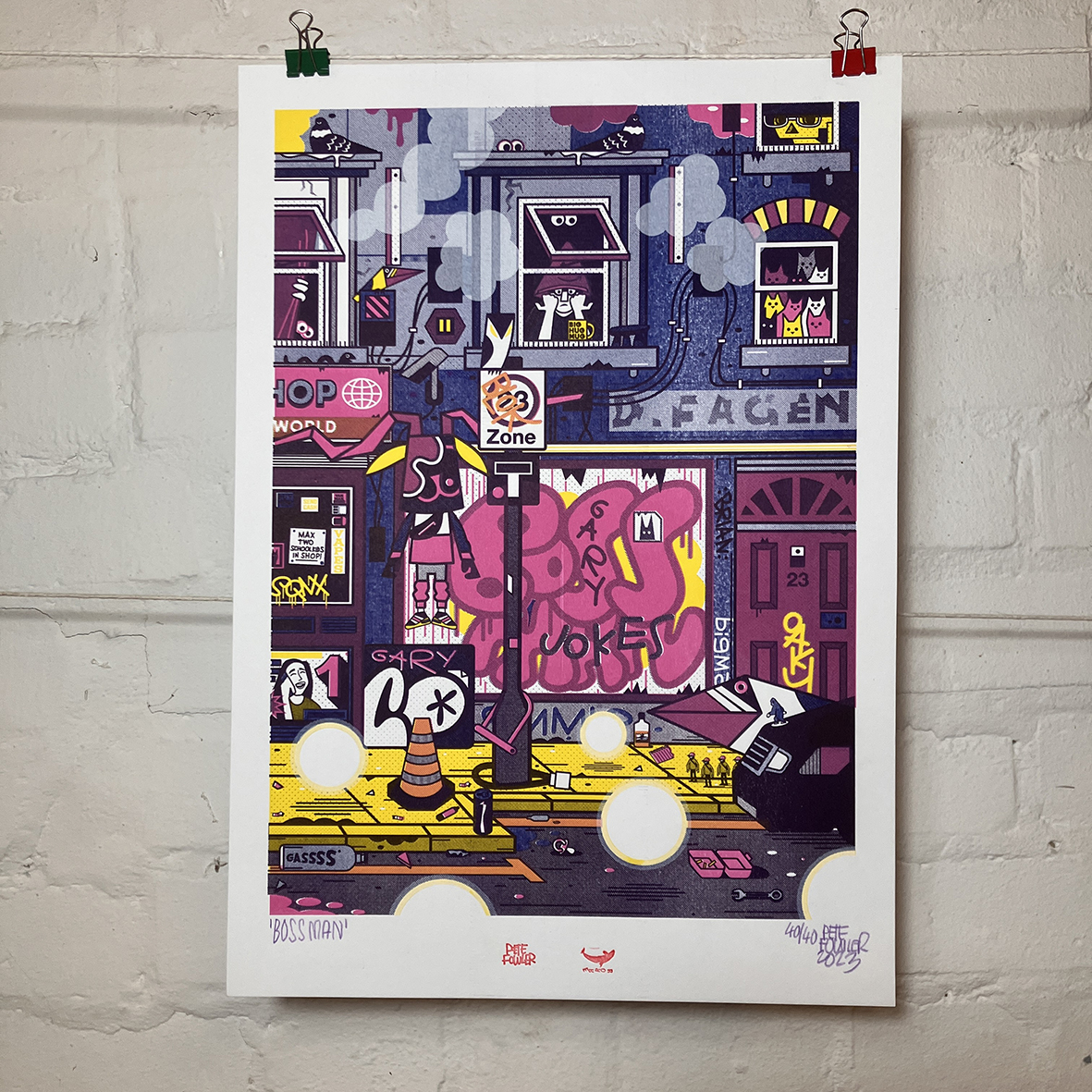 Have a great weekend and take care out there.
Peace,
Pete